This smoothie is actually one of my favorites! My husband, on the other hand, thinks it looks gross and tastes terrible. He prefers the sour smoothies (more recipes to come on that) and usually sticks to fruit only. This one is heavier on the veggies as I'm using one of Whole Food's cold-pressed raw juices, which is already a mix of fruits and veggies, as the base: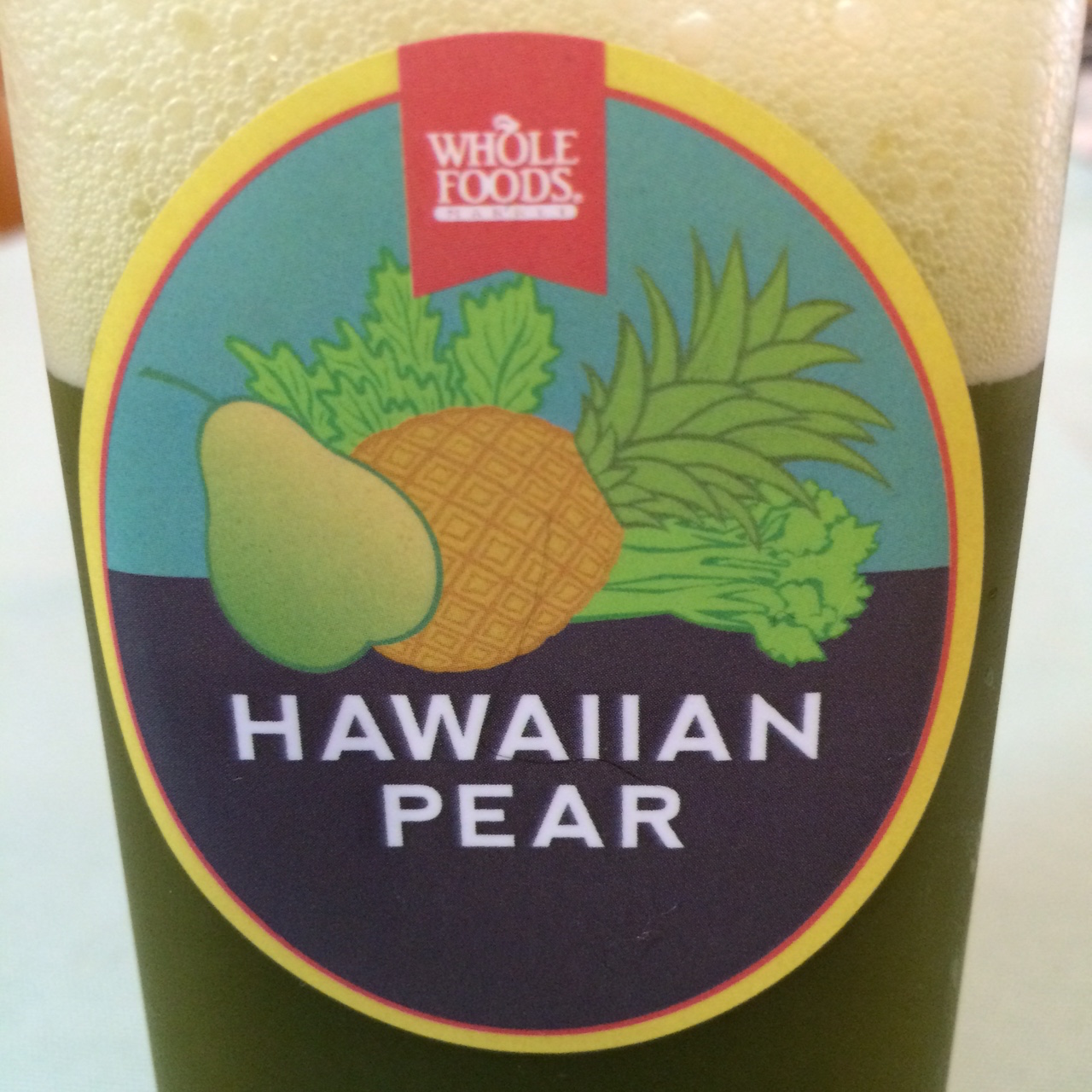 - Hawaiian Pear Juice:
kale, spinach, celery, pear, pineapple
- Pineapple
- Kale
- Flaxseed

I guess it seems weird to add more pineapple and more kale to a juice that already has both, but it's a delicious combo!